BUY A BARGE WITH H2O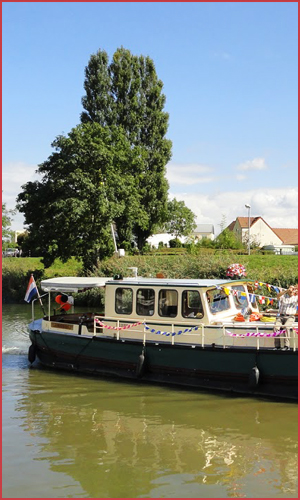 Buying a boat is a very important decision, whatever your budget. You will share many years together, and it may even become your main residence. It is therefore essential to entrust this task to a company specializing in this field.
WHY H2O ?
H2O is :

- 25 years' experience
– 1400 units sold
- 4000 potential buyers
– 100 boats for sale locally
– 2600 repairs at our Workshop
– 3 exceptional marinas
– 600 moorings

We have solid experience of more than
25 years in boat brokerage
, which makes H2O the ideal partner for the purchase of your boat.
Our aim is to assist you at every stage: bill of sale, financing, insurance, transfer of ownership, registration, expertise, conveyancing ...
Our experienced sales team has but one aim – to help you find your ideal boat..
We make it a point of honour to meet every request and make sure we show you boats that are within your budget.
Most of our boats are moored at the marina in Saint Jean de Losne and can be visited on inspected on request.
At any one time, we offer a choice of 100 or more boats on display on site : barges, tjalks, luxemotors, freycinet, motor cruisers, etc.
To see the list of barges that we have for sale :
barge for sale in France
Looking to buy a boat or you just have questions ?
Our multilingual team is at your disposal from phone 03 80 39 23 00 or by email at h2o@h2ofrance.com