4 steps to follow before buying a boat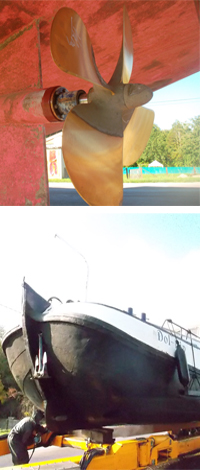 Buying a boat is a process that requires patience and reflection. It is essential that you embark on the project with a clear idea of your needs and your means. You need to decide upfront on your budget, on the type of boat you are seeking, on your cruising plans and ambitions (sea or inland navigation, in France or all of Europe?). After thinking these things through, the search for your future boat can begin.
Our specialist brokerage team offers you four essential guidelines to make sure your dream does not turn into a nightmare:
1.
Always ask questions to find out as much as you can about the boat. What has it been used for? What repairs or modifications have been done? Always insist on seeing the maintenance bills.
2.
Have a good look at the general cleanliness of the boat, inside and outside. Check that the boat has been well maintained by its owner. Check around windows and exterior paint for any traces of rust. This will help you get a better idea of the true condition of the boat.
3.
Ask for the engine to be started and run. Does it start well? Does it smoke? Does it have reasonable oil pressure? Do the forward and reverse gears work well?
4.
Carefully read any available survey report. If you are really interested, it is strongly advisable to have a new survey carried out at your own expense. This is a good way to have the boat inspected on dry land in more detail and look for potential defects. Defects below the waterline would normally be repaired at the expense of the seller.
Then, if the vessel continues to be your dreamboat, go ahead and take the plunge!
Looking to buy a houseboat or just have questions?
Our team is available on phone +33 3 80 39 23 00 or by email at h2o@h2ofrance.com.